Our President and Principal Writer/Editor, Linda C. Anger, has three decades experience in corporate documentation, manuscript editing, blogging, publication credits, and a strong background in creative writing.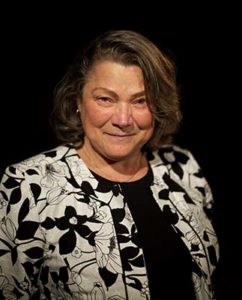 Linda is a poet, fiction writer, and essayist whose business and creative works have been featured in  publications such as Michigan PRIME, Black Engineer Magazine, Profiles in Diversity Journal, MultiCultural Law Journal, Mused-the Bella Online Journal, Still Crazy Magazine, and the Almost Touching Anthology. Learn more about her creative work and publications at The Full Crumb Cafe. She has been an avid member of Toastmasters International since 2012, and earned the Distinguished Toastmaster Designation in 2017.
Associations & Awards
2018-2019 District 28 Toastmasters Public Relations Manager
2016-2017 Area 23 Director, District 28 Toastmasters
2014 Chair, Troy Chamber of Commerce Leadership Enrichment Council
2010 "Pioneering Spirit" Award Winner, NAWBO Greater Detroit Chapter
2007 Career Woman of the Year, National Association of Career Women
2007 Athena Award Nominee
2004 "Small Business Owner of the Year," Rochester Regional Chamber of Commerce
Founding Member, Community Foundation of Greater Rochester's Women's Fund
Past President, National Association of Career Women, Metro Detroit Chapter
Past Marketing Committee Co-Chair, Rochester Area Neighborhood House
Past Board Member, NAWBO Greater Detroit
Past President, Detroit Working Writers (DWW)
CONTACT US TODAY for more information or to discuss your next project.